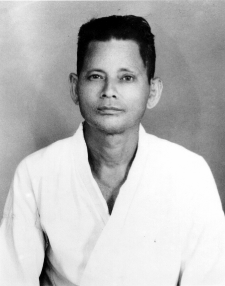 Susan Ingermann is the founder and lead instructor of Servant's Heart Isshinyu Karate School. She is a san dan, 3rd degree black belt in Isshinryu Karate and a 1st degree black belt in Ryukyu Kobudo Shimbukan, She has been teaching karate and kobudo for over 10 years. She holds a degree in elementary education from Purdue University. Teaching runs in her blood as her mother was a pioneer in special education and her father was a professor of mechanical engineering at Purdue University.
​
Susan has a passion for Isshinryu karate and for Shimbukan Kobudo. She has attended many seminars and competitions and has received numerous trophies and medals for local, national, and world Isshinryu competitions. She has also competed in Amateur Athletic Union (AAU) tournaments both regionally and nationally. Susan sees seminars and tournaments as an excellent way to meet and learn from karate practitioners across the United States and the world.
​
Partnering with Susan is her husband Keith Ingermann. They have been married for over 30 years and have 3 grown children. Together Susan and Keith make a great teaching team.
​
​
​
​
Servant's Heart Isshinryu Karate and Ryukyu Kobudo Shimbukan