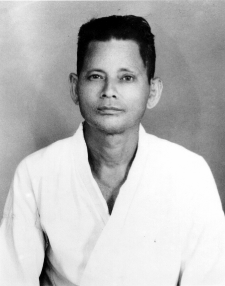 Classes
We offer a free trial class for students interested in joining karate. This is a private to semi-private class.
Please contact me to set up a time to come in.
​
servantsheartkarate@gmail.com or my personal phone 248-705-1618
​
Classes are full for students in elementary through middle school.
Contact me to be put on our waiting list.
We have some spots for high school students through adults.
​
Youth and Adult Isshinryu Karate Classes - $75.00/month
Our Classes are for ages 7- Senior Citizens. Enjoy karate as a family.
Mondays and Wednesdays: 5-6pm 6-7pm
Tuesdays and Thursdays: 5-6pm 6-7pm 8-9pm*
*8-9pm High School - Adults
Ryukyu Kobudo Shimbukan is Traditional Okinawan Weapon Training
We belong to, Bumisukekai International (BKI) Under Vermiglio Paul Sensei
Kobudo Classes $75.00/month / $25.00/month if enrolled in Karate class.
Many weapons are studied in the system in upper belts. Up to black belt four weapons are studied, bo, Sai, Nunchaku, and tekko. Karate students may
start kobudo when invited. Non karate students must be 15 years to adults.
Mondays and Wednesdays 7-8pm Advanced Kobudo. It's a great honor to have an authorized Shimbukan training club at our dojo.
​
Improve fitness while learning to defend yourself. Training in Isshinryu Karate is an ideal way to
improve your strength, flexibility, balance, and confidence while keeping your mind sharp. No
prior knowledge or experience is needed. Isshinryu is a traditional Okinawan style of karate.
Uniforms are available for purchase: $40.00 - $50.00 depending on size. Colored belts are $10.00
​
We accept all fitness and ability levels into karate. Give it a try. You will be glad you did!
Dues: To be paid the 1st week of the month.
*** Family Rates are Available ***
​
​
​
Servant's Heart Isshinryu Karate and Ryukyu Kobudo Shimbukan